Carissa Ashly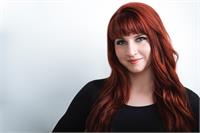 Carissa is a fully certified STOTT Pilates instructor. She was first introduced to Pilates while completing a BFA in Dance at the University of Minnesota. Merging the knowledge she gained from studying dance, anatomy, and various other movement and healing methods in college with the practice of STOTT pilates, Carissa takes an integrative approach to teaching.

She is equipped to train all demographics and is committed to individuals achieving their goals. She empowers her clients to gain a deeper understanding and awareness of their body and how it functions as an integrated system. Her goal is that you discover both power and peace in your body.
Carissa Ashly instructs the following:
Find endless variety and challenge in this class by using small props, including flex bands, toning balls, foam rollers, fitness circles, and barrels. Mat work has never been so fun!




Heart pumping cardio, punctuated with short intervals of strength work, make for the ultimate class! This high intensity, low impact workout uses our Jumpsport® Fitness Trampolines, which use elastic cords and provide the perfect amount of resistance. Leave class feeling energized and inspired for the day ahead! We require clients be injury free.




Personal Pilates most popular class! A total body workout that strengthens muscles and creates long, lean lines. The reformer's adaptable spring resistance allows for modifications to create the perfect workout for every level. All levels welcome. Prenatal clients must have studio's approval to enroll.




Enhance body awareness while gaining strength and flexibility. This class will improve your Pilates practice by focusing on basic technique, while developing proper posture and true core strength.