Cynthia Rube Klein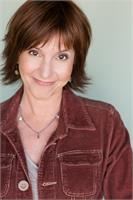 Cynthia Rube Klein instructs the following:
Personal Pilates most popular class! A total body workout that strengthens muscles and creates long, lean lines. The reformer's adaptable spring resistance allows for modifications to create the perfect workout for every level. All levels welcome. Prenatal clients must have studio's approval to enroll.




Challenge yourself and elevate your Pilates practice with this class that combines reformer, chair, and mat exercises. An intense workout that will push your endurance, balance, and coordination to a new level!




Take your reformer workout to the next level with this high intensity, low impact class! Trampoline rebounders are added to the reformer, packing a cardio punch with jumping intervals mixed with traditional reformer exercises. All levels welcome. Previous reformer experience is required.




Mix it up with this class! This class uses the reformer, chair and cardio tramp to provide a well balanced work out, challenging all levels.