Abby Campus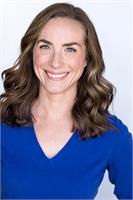 Abby Campus instructs the following:
Personal Pilates most popular class! A total body workout that strengthens muscles and creates long, lean lines. The reformer's adaptable spring resistance allows for modifications to create the perfect workout for every level. All levels welcome. Prenatal clients must have studio's approval to enroll.




Take your reformer workout to the next level with this high intensity, low impact class! Trampoline rebounders are added to the reformer, packing a cardio punch with jumping intervals mixed with traditional reformer exercises. All levels welcome. Previous reformer experience is required.




Challenge yourself and elevate your Pilates practice with this class that combines reformer, chair, and mat exercises. An intense workout that will push your endurance, balance, and coordination to a new level!




Deepen your mind-body connection in this class that combines the traditional pilates repertoire with yoga inspired movements. Work your way out to a calm and centered state, as you gain a deeper awareness of your body and correct bio-mechanics.




Enhance body awareness while gaining strength and flexibility. This class will improve your Pilates practice by focusing on basic technique, while developing proper posture and true core strength.




Prenatal Pilates helps to prepare your body for the challenging demands of labor, delivery, and caring for your newborn. As your body changes throughout pregnancy, building and maintaining strength and stability is more important than ever. Increases in hormones can cause joint and ligament laxity, while your center of gravity shifts with the development of the baby. Prenatal classes will focus on core stability and proper posture, while developing the endurance needed for labor and delivery.

*Class open to existing clients only. Physicians release required.